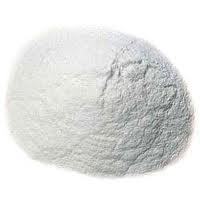 Product Description
We are recognized as a leading name, engaged in offering high grade DTPA Pentasodium Powder. The offered powder is used for plant growth, water treatment, food & beverages, cosmetics, laboratory reagent, soaps & detergents, dissolve metallic impurities in turbine scale removal, agriculture, pharmaceutical, textile, boiler, paper, rubber, electroplating, synthetic, photography, printing and some other industries. Processed in compliance with the international quality standards using premium quality non-toxic chemical with the aid of latest processing techniques, this DTPA Pentasodium Powder is available in different quantity packaging options at very reasonable price.
Features:
Information:
Diethylene Triamine Penta Acetic Acid Pentasodium Salt is a Sequestering / Chelating Agent. DTPA is a synthetic amino acid. It is widely known as DTPA Na5. It is a amber coloured liquid. DTPA Na5 is miscible in water. It is also named as Diethylene Triamine Pentaacetate Pentasodium Salt. It is widely used to dissolve Metallic Impurities. It is a Salts / Derivatives of DTPA.
DTPA is widely recognized as effective Sequestering Agent. DTPA grabs metallic cation such as Lead or Calcium from the process and forms a stable compound that is then excreted from the system. The stability of this bond is vital to get the success in removing the inorganic impurities out of the system. If the bond is weak, other chemicals can break this bond to form their own compounds.
Synthesis / Manufacturing process of DTPA
The compound was earlier prepared by the reaction of Diethylene Triamine (DETA) and Monochloroacetic acid. Today, DTPA is synthesized on an industrial scale from Diethylene Triamine (DETA), Formaldehyde, and Sodium cyanide (NaCN). The sodium salt of DTPA forms first in both processes and then can be converted to the acid form.
Specifications of DTPA Pentasodium Powder
Product Name : DTPA Pentasodium Powder.
Product Code : D002.
Product Category : Diethylenetriamine Penta Acetic Acid Derivatives.
CAS No. : 140-01-2.
HSN No. : 29173990.
Synonyms : Diethylene Triamine Penta Acetic Acid Penta
sodium salt..
Molecular Formula : C14H18N3Na5O10
Molecular Weight : 503.1.
Appearance : White Powder.
Assay : 98.0% Min. as DTPA Pentasodium.
pH : 11.0 – 12.0.
Packing : 25 Kg. HDPE Bags.
Uses / Application of DTPA Pentasodium Powder
DTPA Pentasodium Powder is a Sequestering Agent, which is used in various Industries such as Pharmaceutical, Photography, Textile, Boiler Turbine scale removal, Agriculture as a Micronutrient for Plant Growth, Water Treatment, Laboratory Reagent, Food & Beverages, Cosmetics, Soaps & Detergents, etc. It is used for removing unwanted inorganic impurities present in the system, which helps in getting superior performance & cost saving.