EDDHA Fe 6% Min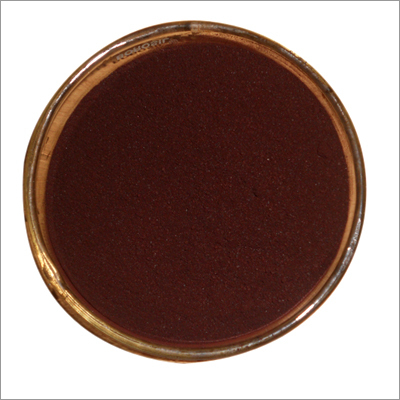 EDDHA Fe 6% Min
Price And Quantity
Kilograms/Kilograms

450 INR
Product Description
EDDHA Fe 6% Min is a Iron chelating Agent. It has a very fast Iron releasing capacity & hence it is very effective micronutrient for treating Iron deficiency in Plants. EDDHA Fe is stable under wide range of pH.
Specifications of EDDHA Fe 6%
Product Code : M017.
Product Category : Micronutrients.
CAS No. : 16455-61-1; 1170-02-1.
HSN No. : 29173990.
Synonyms : Sodium Ferric Ethylenediamine Bis (2-Hydroxy Phenyl Acetate); 2-[2-(2-Hydroxyphenyl)-2- oxo Ethyl)amino]-2-(-2-hydroxyphenyl) acetic acid; EDDHA Fe.
Molecular Formula : C18H16N2O6Fe.Na.
Molecular Weight : 435.20.
Appearance : Dark Red to Brown crystalline powder.
Solubility : 100% Soluble In Water.
Iron content : 6.0% Min.
pH : 7.0- 9.0.
Packing : 25 Kg. HDPE Bags.
Uses / Application of EDDHA Fe 6%
EDDHA Fe is used as a "micronutrient" for treating Iron Deficiency in Plants.