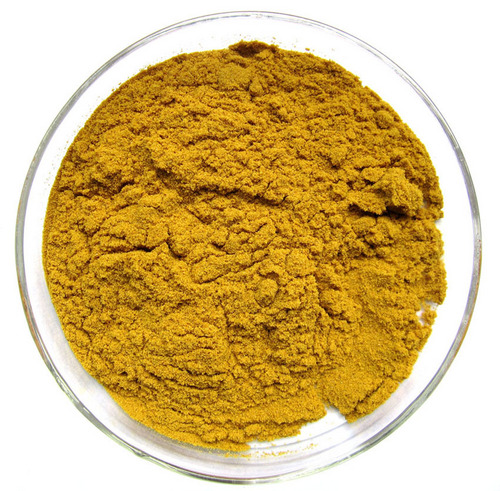 Ferric sodium EDTA
Product Code : E007
Product Description
In our wide range of products, we are affianced in offering high quality Ferric sodium EDTA. Processed using high quality ingredients and latest technology, the chemical is extensively used for plant growth as micronutrient, water treatment and in agriculture, pharmaceutical, photography, textile, and other allied industries. Due to its highly effectiveness, it is getting excellent appreciations among our clients. Also, we ensure that this Ferric sodium EDTA is quality tested on defined parameters.
Sodium Ferric EDTA comprises iron and mainly used for Iron Fortication in people.

Features:
Correct formulation

Stability

Precise pH value

Solubility

Specifications:

Ferric sodium EDTA is a derivative of Ethylenediamine Tetraacetic Acid.
Ethylenediamine Tetraacetic Acid is a Sequestering / Chelating Agent. EDTA is a synthetic amino acid. It is widely known as EDTA. It is a white powder. EDTA Acid is insoluble in water. It is also named as Ethylenediamine Tetraacetate. It is widely used to dissolve Metallic Impurities. There are various Salts / Derivatives of EDTA.
EDTA is widely recognized as effective Sequestering Agent. EDTA grabs metallic cation such as Lead or Calcium from the process and forms a stable compound that is then excreted from the system. The stability of this bond is vital to get the success in removing the inorganic impurities out of the system. If the bond is weak, other chemicals can break this bond to form their own compounds.
Synthesis / Manufacturing Process of EDTA
The compound was first prepared in 1935 by Ferdinand Munz, who prepared the compound from Ethylenediamine (EDA) and Monochloroacetic acid.Today, EDTA is synthesized on an industrial scale from Ethylenediamine (EDA), Formaldehyde, and Sodium cyanide (NaCN). The sodium salt of EDTA forms first in both processes and then can be converted to the acid form.
Specifications of Ferric sodium EDTA
Product Name : Ferric sodium EDTA.
Product Code : E007.
Product Category : Ethylene Diamine Tetra Acetic Acid Derivatives.
CAS No. : 15708-41-5.
HSN No. : 29173990.
Synonyms : Iron (III) sodium EDTA, Sodium Feredetate,
Ethylene Diamine Tetra Acetic Acid Ferric sodium Salt.
Molecular Formula : C10H12O8N2FeNa.2H2O.
Molecular Weight : 404.0.
Appearance : Yellow to Yellowish Brown Crystalline Powder.
Solubility : Soluble In Water.
Assay : 99.0% Min.
Fe+++ content : 12% Min.
pH : 3.5 - 6.5.
Packing : 25 Kg. HDPE Bags / Drums.
Uses / Application of Ferric sodium EDTA
Ferric sodium EDTA is a Sequestering Agent, which is used in various Industries such as Pharmaceutical, Photography, Textile, Boiler Turbine scale removal, Agriculture as a Micronutrient for Plant Growth, Water Treatment, Laboratory
Reagent, Food & Beverages, Cosmetics, Soaps & Detergents, etc. It is used for removing unwanted inorganic impurities present in the system, which helps in getting superior performance & cost saving. It is mainly used for fortification, Iron fortification.