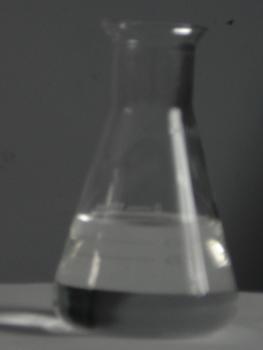 HEDP 60% Liquid
Product Code : H001
100 INR
Price And Quantity
Minimum Order Quantity

:

290 Kg. HDPE Drums.
Unit of Measure

:

Dram/Drams
Product Specifications
Molecular Formula

:

C2H8O7P2.
Molecular Weight

:

206.0
CAS No

:

2809-21-4.
Product Description
HEDP 60% Liquid

HEDP is a superior phosphonic acid chelating agent based on its hydrolytic stability and its superior ability to act as an anti-scaling and sequestering agent.

Synthesis / Manufacturing Process of HEDP
The primary raw materials used to manufacture HEDP are acetic anhydride and either phosphorus acid or phosphorus Trichloride. The phosphorus trichloride is converted to phosphorus acid within the reaction vessel, and then reacts with the acetic anhydride.

Specifications of HEDP

Product Name : HEDP 60%.
Product Code : H001.
Product Category : HEDP.
CAS No. : 2809-21-4.
Synonyms : 1-Hydroxyethylidene-1,1- Diphosphonic Acid.
Molecular Formula : C2H8O7P2.
Molecular Weight : 206.0.
Appearance : Clear Colourless to Pale Yellow Aqueous
Solution.
Assay : 60.0%.
Specific Gravity : 1.42- 1.46.
Chelation Value : 520.0.
Packing : 290 Kg. HDPE Drums.
Uses / Application of HEDP
HEDP is used as a strong Chelating Agent for Metal Ions like Ca, Mg & Fe in water Treatment, Textile, Sugar Processing, Dye, Soaps & Detergents.