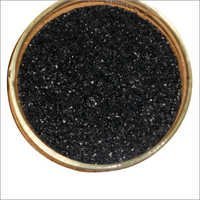 Potassium Humate
Product Description
Potassium Humate

We are offering you a wide range of Potassium Humate . We manufacture these kind of products that are used in various applications like Agriculture,Food & Beverages, Personal Care, Oil Field Application, Textile, Cleaning Diaries, etc. We are able to meet the market demands and also are able to deliver the international standard products to our valued clients. Our optimum quality products are highly demanded for its effective feature like purity, non-toxic and Efficacious.

Potassium Humate is obtained by extraction of lignite or brown coal or leonardite and is used as a soil conditioner. Potassium Humate is the alkaline salt of Humic Acid. Potassium Humate consist of Humic Acid, Fulvic Acid & Organic Potash. Fulvic Acid can be seperated out from Potassium Humate.

Specifications of Potassium Humate

Product Name: Potassium Humate.
Product Code: M016.
Product Category: Micro nutrients.
CAS No.: 68514-28-3.
HSN No.: 29173990.
Synonyms: Humic Acid, Potassium Salt; Potassium Humate.
Molecular Formula: C52H46O10(OCH3)COOH(OH)4C=NRCOOH.
Molecular Weight: 258.35.
Appearance: Dark Brown Super Flakes.
Solubility: 100% Soluble In Water.
Humic Acid content: 60.0% Min.
Fulvic Acid content: 15% Min.
K2O content: 12% Min.
pH: 9.5. Approximately.
Packing: 20 Kg. / 25 Kg. HDPE Bags.
Uses / Application of Potassium Humate
Potassium Humate improves soil quality & thereby improving the crop yield. Potassium Humate is also used for oil drilling mud treatment. Potassium Humate used battery cathode expansive agent lead.