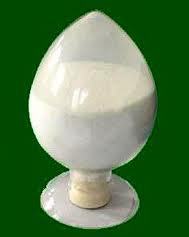 Dipotassium Phosphate
Product Description
Incorporating developed technology with effective equipment, we are able to manufacture, supply and export Dipotassium Phosphate. These products are formulated using the best available techniques and materials. Owing to their pure nature, these products are used as a food additive. Our clients have approved these products for their longer shelf life. Dipotassium Phosphate is delivered to our respected clients in an allotted time frame owing to our expert delivery team.
Other details:

Information on Dipotassium Phosphate
Dipotassium Phosphate is a derivative of Phosphoric Acid. Dipotassium Phosphate is soluble in water. Dipotassium Phosphate is a white crystalline powder. Dipotassium Phosphate decomposes at the temperatures excess of 465oC. It should be stored in tightly closed containers in a Room Temperature.
Synthesis / Manufacturing Process of Dipotassium Phosphate
The major raw material to all the phosphates is Phosphoric Acid. Phosphoric Acid is manufactured from Rock Phosphate. Phosphate rock is fed to a series of reactors along with recycled phosphoric acid from the process. The phosphoric acid-fluoroapatite slurry is mixed with sulphuric acid which is added to the reactor series as a leaching agent. After completing the reaction series, the process stream is washed with evaporator condensate while being forced through a filter. The filter cake is composed primarily of gypsum (CaSO4 2H2O). The Phosphoric Acid is concentrated to 75-100% by a series of evaporators and then cooled.
Dipotassium Phosphate is manufactured by taking a reaction between Potassium Hydroxide (KOH) and phosphoric acid (H3PO4). The resulting slurry of DPP is solidified in a granulator.
Specifications of Dipotassium Phosphate
Product Name : Dipotassium Phosphate.
Product Code : F004.
Product Category : Phosphates.
CAS No. : 7758-11-4.
HSN No. : 28353100.
Synonyms : Di-Potassium Hydrogen Orthophosphate anhydrous;
Potassium Phosphate Dibasic.
Molecular Formula : HK2O4P.
Molecular Structure
Molecular Weight : 174.18.
Appearance : White deliquescent powder.
Solubility : Soluble In Water.
Assay : 97.0% Min.
P2O5 Content : 40.0% Min.
pH : 8.0 – 10.0.
Packing : 25 Kg. HDPE Bags / Drums.
Uses / Application of Dipotassium Phosphate
Dipotassium Phosphate is used in as a Buffering Agent in a Anti freezing solution. It is also used in preparation of non-diary powdered coffee. Dipotassium Phosphate is also used in Agriculture as a Fertilizer.v