Manganese EDTA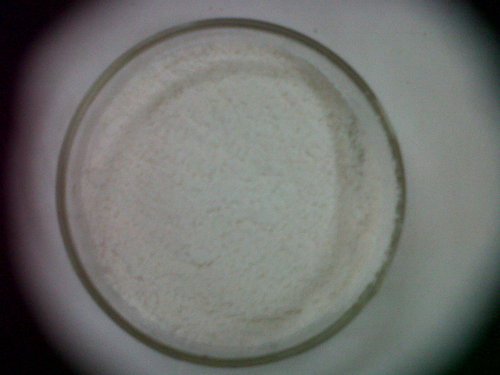 Manganese EDTA
Price And Quantity
Kilograms/Kilograms

220 INR
Product Specifications
Product Description
Manganese EDTA is a derivative of Ethylenediamine Tetraacetic Acid.
Ethylenediamine Tetraacetic Acid is a Sequestering / Chelating Agent. EDTA is a synthetic amino acid. It is widely known as EDTA. It is a white powder. EDTA Acid is insoluble in water. It is also named as Ethylenediamine Tetraacetate. It is widely used to dissolve Metallic Impurities. There are various Salts / Derivatives of EDTA.
EDTA is widely recognized as effective Sequestering Agent. The stability of this bond is vital to get the success in removing the inorganic impurities out of the system. If the bond is weak, other chemicals can break this bond to form their own compounds.
Synthesis / Manufacturing Process of EDTA
The compound was first prepared in 1935 by Ferdinand Munz, who prepared the compound from Ethylenediamine (EDA) and Monochloroacetic acid.
Attributes:
High thermal stability
Pure
Low moisture content
Accurate composition
Specifications of Manganese EDTA
Product Code : M005.
Product Category : Chelated Micronutrients Series.
CAS No. : 15375-84-5.
HSN No.: 29173990.
Synonyms : Manganese EDTA, Manganese Disodium EDTA,
Ethylenediamine Tetra Acetic Acid Manganese Disodium Salt, Manganese Sodium EDTA.
Molecular Formula : C10H12MnN2O8.2Na.
Molecular Weight : 389.13.
Appearance : Pinkish White Crystalline Powder.
Solubility : Soluble In Water, Clear Solution.
Assay : 98.0% Min. (As Manganese EDTA)
Manganese Content : 12.0% Min.
pH : 4.5 - 7.5.
Packing : 25 Kg. HDPE Bags / Drums.
Uses/Application of Manganese EDTA
Manganese EDTA is a Sequestering Agent. Manganese EDTA is used in Agriculture for preventing Manganese deficiencies in plants. It is also used as a supplement & a booster to a regular fertilizer schedule to enhance yields & quality of the crops.