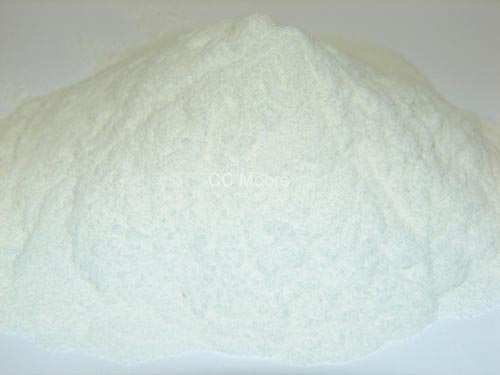 Mono Calcium Phosphate
Product Description
We are counted amongst as the notable manufacturers, exporters and suppliers of high quality Mono Calcium Phosphate that is extensively used as a leavening agent. Offered phosphate is efficiently processed in conformity with the prevalent industry norms by make utilization of supreme class chemical substances with the aid of ultra-modern techniques. This chemical is majorly useful to make dough and batter for sweet cake, pancake and other related items. In addition to this, our clients can get this effective Mono Calcium Phosphate in various packaging options and at pocket friendly rates.
Features:
Excellent compatibility

Better chemical stability

Safe to use

Long shelf life
Information on Mono Calcium Phosphate
Mono Calcium Phosphate is a derivative of Phosphoric Acid. Mono Calcium Phosphate is soluble in HCL, Acetic Acid & Nitric Acid. Mono Calcium Phosphate is a white crystalline powder with a melting point of 109oC. It should be stored in tightly closed containers in a Room Temperature.
Synthesis / Manufacturing Process of Mono Calcium Phosphate
The major raw material to all the phosphates is Phosphoric Acid. Phosphoric Acid is manufactured from Rock Phosphate. Phosphate rock is fed to a series of reactors along with recycled phosphoric acid from the process. The phosphoric acid-fluoroapatite slurry is mixed with sulphuric acid which is added to the reactor series as a leaching agent. After completing the reaction series, the process stream is washed with evaporator condensate while being forced through a filter. The filter cake is composed primarily of gypsum (CaSO4 2H2O). The Phosphoric Acid is concentrated to 75-100% by a series of evaporators and then cooled.
Mono Calcium Phosphate is manufactured by taking a reaction between Calcium Oxide (Cao) and phosphoric acid (H3PO4). The resulting slurry of MCP is solidified in a granulator.
Specifications of Mono Calcium Phosphate
Product Name : Mono Calcium Phosphate.
Product Code : F011.
Product Category : Phosphates.
CAS No. : 7758-23-8.
HSN No. : 28353100.
Synonyms : Calcium Acid Phosphate; Monobasic Calcium Phosphate;
Mono Calcium orthophosphate; Calcium Diorthophosphate.
Molecular Formula : CaH4O8P2.
Molecular Structure
Molecular Weight : 234.05.
Appearance : White Crystalline Powder.
Solubility : Soluble In in HCL, Acetic Acid & Nitric Acid.
Calcium Content : 16.0% Min.
P2O5 Content : 20.0% Min.
pH : 3.5 – 4.5.
Packing : 25 Kg. HDPE Bags / Drums.
Uses / Application of Mono Calcium Phosphate
Mono Calcium Phosphate is used in various Industrial applications. It is also used in Agriculture as a Fertilizer. v