Sodium Tripoly Phosphate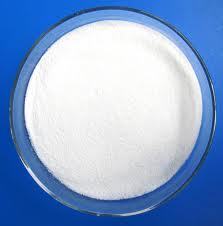 Sodium Tripoly Phosphate
Price And Quantity
Kilograms/Kilograms

2500 INR
Product Specifications
Product Description
We are actively engaged in manufacturing, exporting and supplying an optimum quality Sodium Tripoly Phosphate. Provided chemical is mainly used as a detergent in industrial and residential areas. In food processing industry, it is used as a preservative for meats, poultry, seafood and animals feeds. Offered pristine quality phosphate is processed by utilizing high grade chemical substances in complete compliance with the set industry standards. Furthermore, we provide this Sodium Tripoly Phosphate in various packaging options and industry leading price.
Features:
Environment friendly

Precise pH value

Long shelf life

Effectiveness
Information on Sodium Tri Polyphosphate
Sodium Tri Polyphosphate is a derivative of Phosphoric Acid. Sodium Tri Polyphosphate is moderately soluble in water. Sodium Tri Polyphosphate is a white crystalline powder. Sodium Tri Polyphosphate decomposes at 622oC. It should be stored in tightly closed containers in a Room Temperature.
Synthesis / Manufacturing Process of Sodium Tri Polyphosphate
The major raw material to all the phosphates is Phosphoric Acid. Phosphoric Acid is manufactured from Rock Phosphate. Phosphate rock is fed to a series of reactors along with recycled phosphoric acid from the process. The phosphoric acid-fluoroapatite slurry is mixed with sulphuric acid which is added to the reactor series as a leaching agent. After completing the reaction series, the process stream is washed with evaporator condensate while being forced through a filter. The filter cake is composed primarily of gypsum (CaSO4 2H2O). The Phosphoric Acid is concentrated to 75-100% by a series of evaporators and then cooled.
Sodium Tri Polyphosphate is manufactured by heating stoichiometric mixture of Disodium Phosphate & Monosodium Phosphate under controlled conditions.
Specifications of Sodium Tri Polyphosphate
Product Name : Sodium Tri Polyphosphate.
Product Code : F008.
Product Category : Phosphates.
CAS No. : 7558-29-4.
HSN No. : 28353100.
Synonyms : Sodium Tri Polyphosphate; STPP.
Molecular Formula : 5Na.O10P3.
Molecular Structure
Molecular Weight : 367.86.
Appearance : White powder.
Solubility : Soluble In Water.
Assay : 94.0% Min.
P2O5 Content : 56.0% Min.
pH : 9.0 10.5.
Packing : 25 Kg. HDPE Bags / Drums.
Uses / Application of Sodium Tri Polyphosphate
Sodium Tri Polyphosphate is used as a Water softener; as a Tanning agent; in a Metal Treatment application & in Food application.v