Zinc DTPA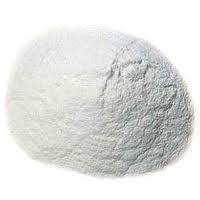 Zinc DTPA
Price And Quantity
Kilograms/Kilograms

380.00 - 400.00 INR
Product Description
We are successfully ranked amongst the top manufacturers, exporters and suppliers of excellent qualityZinc DTPA. Itis sequestering agent that is widely used for preventing zinc deficiency of plants and is mainly demanded in agriculture industry. Processed using optimum quality ingredients and latest technology, this chemical is available in different packaging options as per the specific requirements of clients. Also, we ensure that the offeredZinc DTPAis quality tested on defined parameters.
Features:
Purity

High effectiveness

Non-toxic nature

Long shelf life

Information :
Zinc Diethylene Triamine Penta Acetic Acid is a Sequestering / Chelating Agent. DTPA is a synthetic amino acid. It is widely known as DTPA. It is a white powder. DTPA Acid is insoluble in water. It is also named as Diethylene Triamine Pentaacetate. It is widely used to dissolve Metallic Impurities. There are various Salts / Derivatives of DTPA.
DTPA is widely recognized as effective Sequestering Agent. DTPA grabs metallic cation such as Lead or Calcium from the process and forms a stable compound that is then excreted from the system. The stability of this bond is vital to get the success in removing the inorganic impurities out of the system. If the bond is weak, other chemicals can break this bond to form their own compounds.
Synthesis / Manufacturing process of DTPA
The compound was earlier prepared by the reaction of Diethylene Triamine (DETA) and Monochloroacetic acid.
Specifications of Zinc DTPA
Product Name : Zinc DTPA.
Product Code : M009.
Product Category : Chelated Micronutrients Series.
CAS No. : 23759-24-2.
HSN No. : 29173990.
Synonyms : DTPA Zinc; DTPA Zn; Zinc DTPA; Trisodium Zinc DTPA.
Molecular Formula : C14H18ZnN3Na3O10.
Molecular Weight : 522.7.
Appearance : White Powder.
Solubility : Soluble In Water.
Zinc content : 11.0% + 0.5%.
pH : 6.0 - 9.0.
Packing : 25 Kg. HDPE Bags / Drums.
Uses / Application of Zinc DTPA
Zinc DTPA is a Sequestering Agent. Zinc DTPA is generally used in Agriculture application to prevent Zinc deficiency of Plants.